2.  Watch for heat loss around windows.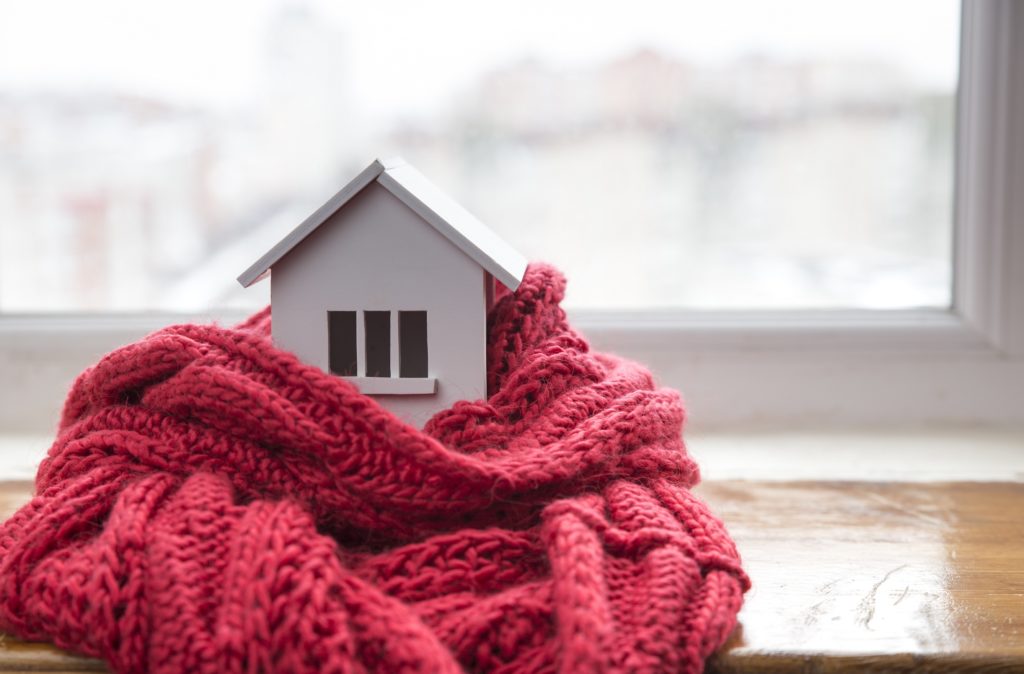 Rope caulk, especially useful for older homes, can be pressed into cracks easily to seal out air. It tends to be very pliable and never gets hard, making it a quick DIY fix to block out air coming in around windows.
Another effective remedy to eliminate costly drafts is installing plastic either inside or outside of your windows.  Plastic can be a particularly viable option to reduce heat escaping through the glass of failing windows.
As temperatures drop, put up your thermal curtains.  The insulation in these curtains helps prevent frosty air entering your home while simultaneously trapping warmer air inside.  Some people keep them up all year because blocking the air coming in and outside of the home also helps keep homes cooler during summer when air-conditioning is used.  If thermal curtains aren't in the budget, placing old blankets across the windows can help keep your house warmer in the winter.
Interior acrylic or plexiglass window panels also help reduce heat loss and save on energy costs. Hire someone, or save money with a DIY kit.  Durable magnets and peel-and-stick adhesive make this an easy project.  These kits are designed to last over several years of use, making this a wise investment for most homeowners.
Take out window air conditioners or cover them.
---
→ What are your thoughts? ←
Scroll down to leave a comment: