What can the NFL do to bring fans back to the stadiums?
There has been a some goods and some bad regarding the 2018 NFL season, Ratings are up from last year and we have seen some decent play from some young and exciting players. Patrick Mahomes blasted off like a rocket ship in 2018 and everyone, less opposing defenses has been in awe of his abilities on the field. With all the good happening in the NFL it seems hard to complain about the progress of the game. Week after week games have to be edited to not show the crowd size. The crowds in the NFL have been anemic this year, there are many reasons for the lack of attendance this year. The price of a ticket, parking, and food etc in the stadium is very expensive and the at home TV experience is fantastic. NFL teams have a ongoing problem of empty crowds and what they are going to do to bring fans back to live action stadiums.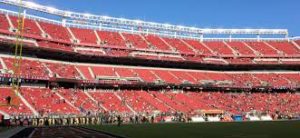 It is a horrible visual looking at the stands and seeing a empty stadium. We dont know if this a a fair barometer of the health of the sport however it is quite obvious that the optics of this is terrible. What can NFL do to bring people out to watch games on Sunday?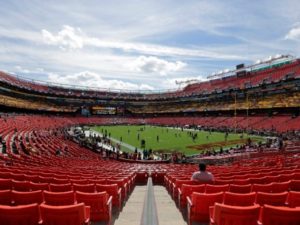 ---
→ What are your thoughts? ←
Scroll down to leave a comment: