Popping balloons reportedly triggered an active shooter warning on University of Michigan's Ann Arbor campus Saturday.
The initial warning from the Division of Public Safety and Security read simply, "UM EAlert Ann Arbor: Active shooter in Mason Hall . Run, hide, fight."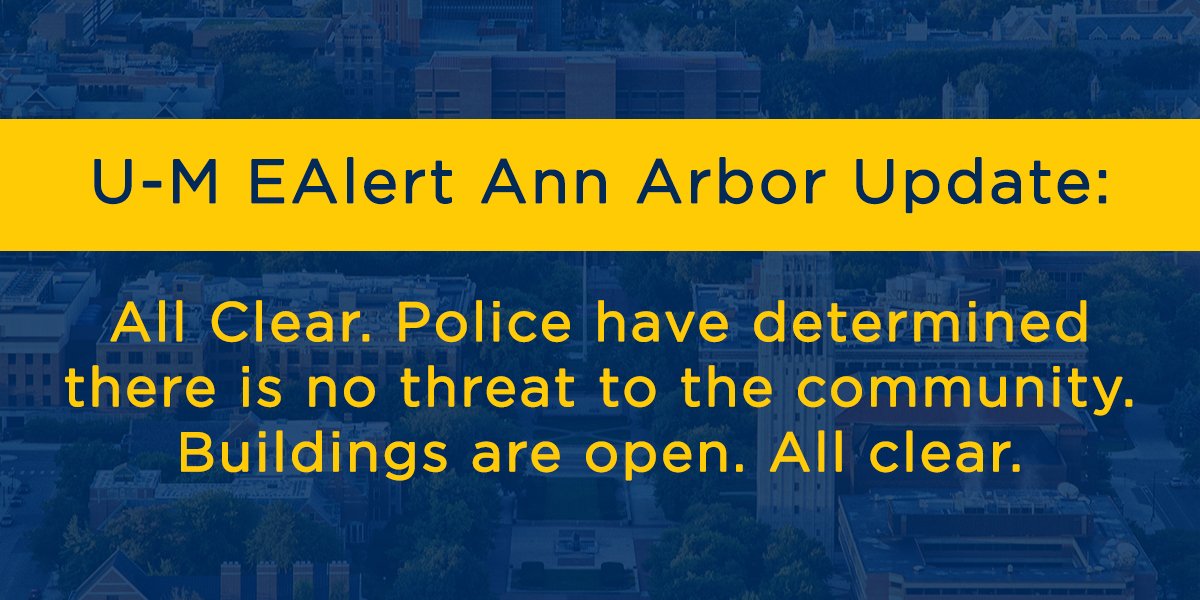 Students responded to the alert by barricading themselves in wherever they happened to be at the time and tweeting to those outside the school asking for updates about the possible shooter's location.
Within an hour, the Washtenaw County Sheriff's Department gave a statement, saying that reports of a shooter were thus far unconfirmed.
Shortly thereafter, several outlets reported the "all-clear," saying that unconfirmed reports of popping balloons may have been what caused the alarm.
Story cited here.